Faculty
The faculty are dedicated, qualified educators, trained in the pedagogy, principles, and values of our school. The low student-to-teacher ratio ensures that teachers have the time to pause and acknowledge an important accomplishment or kind deed, guide learning through a spontaneous teachable moment, and provide each child with individualized attention. They bring the magic of childhood to life and nurture the light in every child.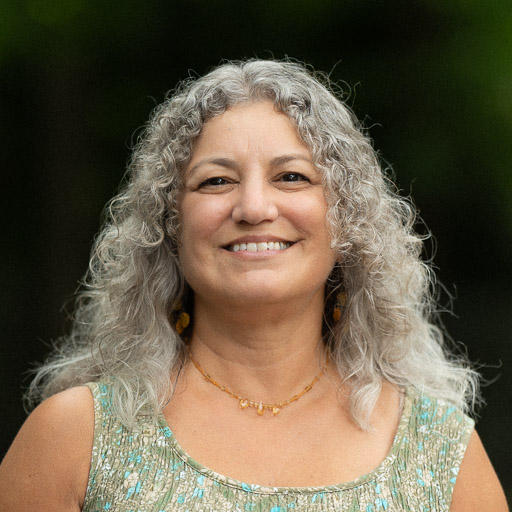 Amanda
Director
The opportunity to work shoulder to shoulder with a dedicated, nurturing faculty and watch children experiment as they strive to satisfy their own burning questions each day, all in the bounty of the outdoors, is truly a gift.
Amanda became a part of the FNNS community as Director during the summer of 2022. She was drawn to the close knit sense of community, the respect and care teachers demonstrate for children, and the chance to work with children outdoors on a daily basis. Amanda graduated from William Paterson University with a BA in Early Childhood Through Elementary Education. While teaching Second Grade for twelve years in the Teaneck Public Schools, she earned a Masters' Degree in Early Childhood Education from Bank Street College of Education. After a short time remaining home to raise her two young children, Amanda returned to the classroom teaching First Grade for thirteen years at the Montclair Cooperative School and then Pre-K at the Learning Community Charter in Jersey City. She was a K-5 Literacy Coach with the Children's Literacy Initiative working in Elizabeth Public Schools, during which time she secured a Masters' Degree in Progressive Leadership from Bank Street College of Education. Shortly thereafter, Amanda was fortunate enough to connect with FNNS and the rest is history. To enter into learning, in the outdoors, and in partnership with children is nothing less than a completely enchanting endeavor. We at FNNS are privileged to participate in this activity every, single, day, and we encourage you to do the same with the young children in your charge. We promise you, if you keep your eyes, hearts, and minds open, the children will change the way you see the world. Yours in nature and exploration...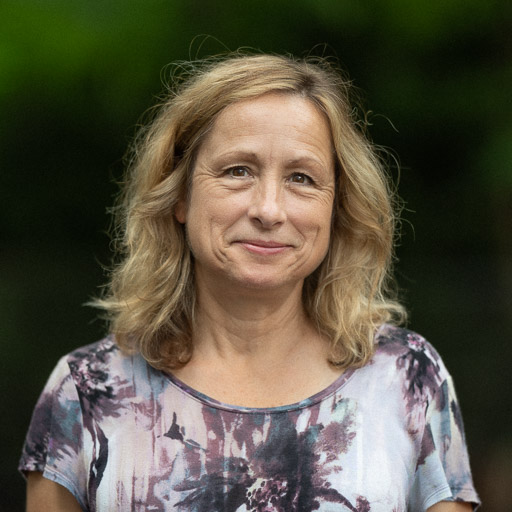 Laura
Youngers Teacher / Assistant Director
Everyday is magical at FNNS.
Laura has been with FNNS for over seventeen years. She began her tenure at FNNS as a parent when her own young children attended the school. As a parent, Laura was quick to appreciate the nurturing and supportive environment FNNS provides for students and it wasn't long before she became a member of the faculty. Laura graduated from William Paterson University and is also a certified Nature School Teacher. She is a member of the Eastern Region Association of Forest and Nature Schools and is dedicated to providing our students with accessible nature-based education. Laura believes, "Children are not just playing in nature at Friends. They are exploring, observing, discovering, and wondering. They grow together and create their own community amongst themselves and their surroundings."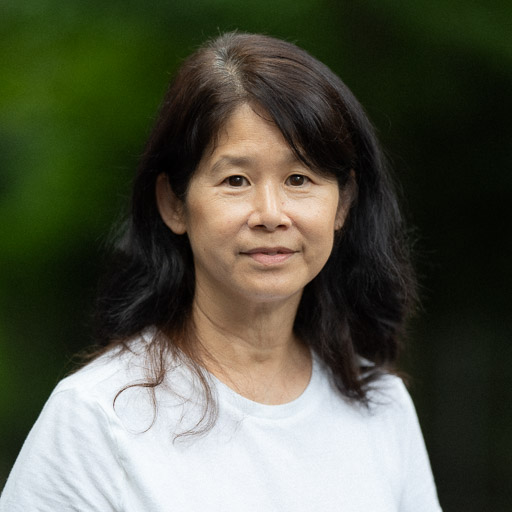 Margaret
Assistant Teacher
I have never had a dull day working with the children of FNNS! I enjoy the laughter, the smiles, the hugs, and the way FNNS students keep me going and on my toes!
Margaret first joined FNNS as a substitute assistant teacher in 2021 after spending time at home with her own two children. She holds a BA from Baruch College as well as a Masters' Degree in Early Childhood Education from Hunter College. For fifteen years, Margaret dedicated herself to the education of young children in New York City Public Schools as a classroom teacher. These days, Margaret enjoys traveling and new experiences. She brings her sense of adventure, skills and talents, along with her love of children to FNNS each and every day.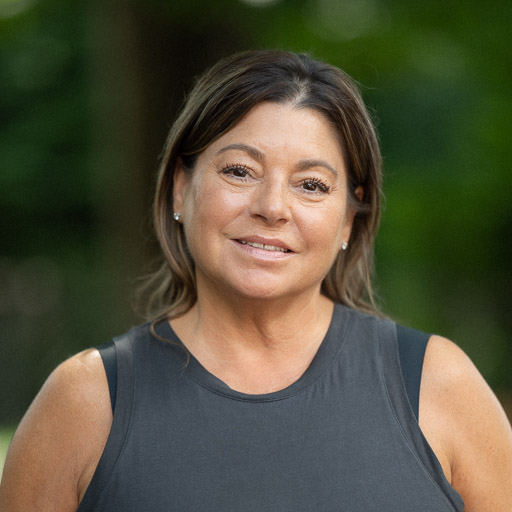 Lisa
Assistant Teacher
I really enjoy encouraging our students and I have a passion for helping all children reach their full potential.
Lisa joined our faculty in 2020 and has been with us for three years. She began her work with children over 30 years ago. Initially she was a gymnastics coach for children ages six months and above, until she transitioned into her role as Lead Twos/Threes Teacher and Assistant Director of the Mommy and Me gym program in Manhattan. After starting a family with her husband, Lisa took some time to be home with her growing family. At home, she loves doing outdoorsy things with her family such as going to the beach or taking her dogs out for long walks. At FNNS, Lisa loves to support children as they work to better understand the world around them.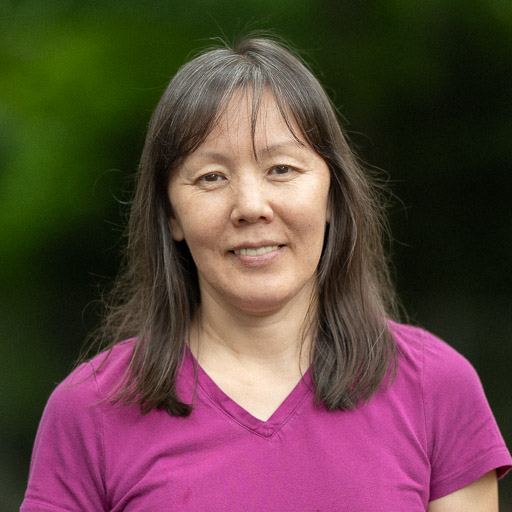 Toshka
Assistant Teacher
Children require patience and time to process, which I am happy to provide. In giving children the time they need, I find my work with our students to be very fulfilling as they make me smile everyday.
Toshka began working at FNNS in 2019. Her passion for supporting and connecting with young children brought her to our school after being home with her own two boys who are now in high school. Toshka grew up in Mongolia and attended the Pedagogical University of Mongolia earning a degree in Physical Education. While she values a well balanced curriculum such as the one utilized at FNNS, she believes social skills and social emotional learning are invaluable and support childrens' learning across all areas of development. Toshka particularly enjoys fostering exploration of the world through games, play, the use of nature, and storytelling.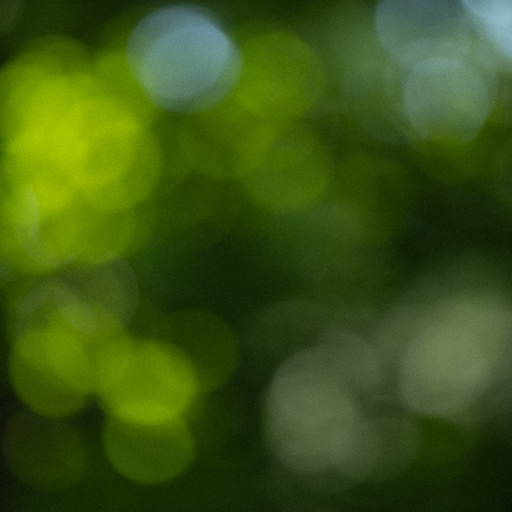 Gerri
Assistant Teacher
Sharing in the children's excitement as they enjoy the experience of preschool is my favorite part of being a teacher at Friends Neighborhood Nature School.
Gerri has been an Assistant Teacher at FNNS for 11 years. Prior to joining us at Friends, Gerri served for eighteen years as a Benefits Administrator in Human Resources for an International Corporation. She enjoys spending time with her husband of thirty years, her two adult children, and her friends, as well as cooking, baking, and time at the beach during the summer months. When speaking of Friends, Gerri shares, "The families and staff at Friends make each day a pleasure. Helping the children grow and learn in the few short years they are here is very fulfilling."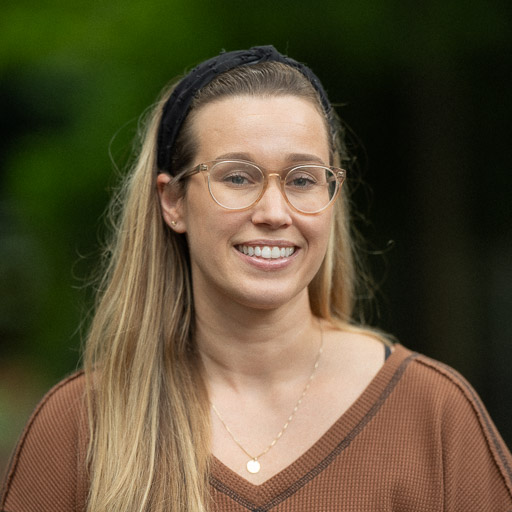 Danielle
Assistant Teacher
There is something magical about FNNS. Being in the fresh air, seeing joy in the children's eyes when they make new discoveries... imaginations run wild here, and it's so much fun to be a part of!
Danielle began teaching at FNNS this past spring and felt an instant sense of community and belonging upon her arrival. She hails from Connecticut and New York, and recently moved to Northern NJ with her husband, young son, and family dog. Having taught preschool as well as art to PreK through Grade 8 students for over a decade, Danielle believes the community at Friends is truly unique. She received her BA from the University of Rhode Island and has begun work toward her Masters' Degree in Early Childhood Education at Brooklyn College. Among other activities at Friends, Danielle can often be found teaching mindfulness, art, yoga and playing hide-and-seek with our students. She presently seeks to perfect, what the children affectionately call "rocket ship" pushes on the swings.
Jess
Assistant Teacher
I love coming to work knowing that each day is an authentic opportunity for adventure, learning, creativity, and fun.
Jess came to FNNS in January of 2022 following a hiatus from her 15 year elementary school teaching career. After homeschooling the oldest of her two daughters, she purposefully sought a teaching environment in a natural setting with a child-led approach, and she found what she was searching for at Friends. Jess earned her BA in English from UMASS Amherst/Trinity College Oxford and completed her postgraduate studies in education at Montclair State University. In addition to being an educator, Jess is a talented artist having received the Artist in Residence Grant at Vermont Studio Center. She also displays her work locally. Jess finds great fulfillment in bringing a developmentally appropriate curriculum to the children at Friends and she enjoys all things outdoors particularly daily mud activities and excavating with our students.
Friends Committee
President & Board Chair
Ian Keller attended FNNS from 1977-1979. His children attended from 2013 until 2023. Ian has a degree from Duke University and has worked in the aerospace, technology, and marketing industries. He currently runs a small non-profit focused on eliminating poverty through education in Vietnam.
Educational Advisor
Eleni Siderias is an Educational Leader and Consultant with expertise in neurodiversity, curriculum and instruction, and parent and teacher education. She earned her Bachelor of Science in Elementary Education from St. John's University, and her Master of Arts in Gifted Education and Master of Education in Leadership in Curriculum and Teaching from Teachers College, Columbia University. Eleni's two children attended Friends, and she will be forever grateful for their experiences there and this special community.
Quaker Advisor
Andrew Lowry was born into a Quaker family with deep roots in the Philadelphia area. He attended Friends Seminary from third grade through ninth grade, before transferring to Trinity School. He graduated from Haverford College with a BA in political science. After a long career in marketing in consumer products, Andrew was later involved in real estate development before his retirement. He is married and lives in Ridgewood, New Jersey where he is the Clerk of the Ridgewood Meeting and serves also as Clerk of the School Committee.
Treasurer
Mitch Schuhman is a Director at Equitable Financial. He has a Master of Business Administration from NYU Stern and a BA from SUNY Binghamton. He is supported in this role by his wife, Kim Schuhman. Kim is the Senior Director of Data and Analytics for GE Digital, a global leader in the industrial digital transformation. She has a Master of Business Administration from NYU Stern and a BA from Boston University. They have been part of the Friends community since 2018, with their two children having both attended the school.
Secretary & Vice President
Jean Whitehead has a Master of Science in Food Science from Drexel University and BSE from Tufts University. She is supported in this role by her husband, Loren Brichter. Loren has a BSE from Tufts University. They have been part of the Friends community since 2018. Jean's two older children attended Friends from 2018-2020 and her youngest is currently enrolled. In addition to her work at Friends, Jean has served as the President of Ridge Elementary School HSA.
Community Advisor
Janet Reilly grew up in Ridgewood and is an international relations professor at the University of Nebraska at Omaha. With experience working around the world for the United Nations and Save the Children, she is passionate about human rights and refugee protection. Janet has a PhD in Political Science from the City University of New York (CUNY) Graduate Center, a Master of Studies in Forced Migration from the University of Oxford, and a BA in History from Duke University. Her son is now in elementary school after 2.5 magical years at Friends, but a piece of Janet's heart remains with Friends.